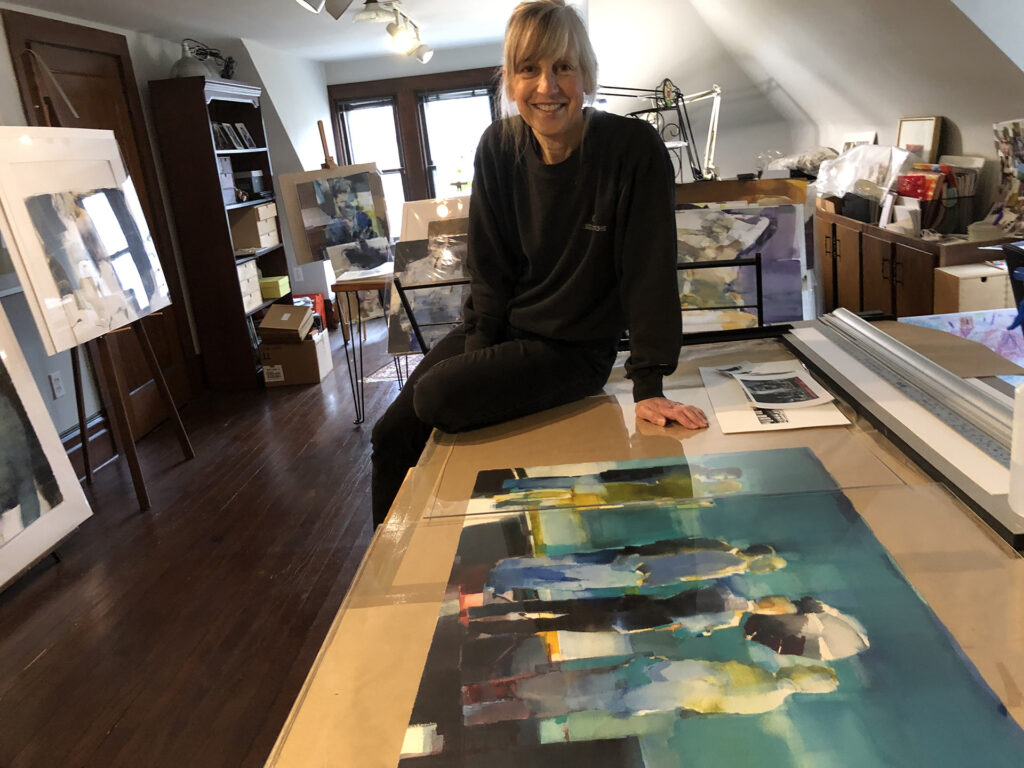 Jeannie McGuire (b. 1954) an American figurative artist, strives to invoke individual interpretation through her artwork, which impressively utilizes a free application of paint and stylistic forms of expression. Situations and human character are communicated in such works as "Kenneth," the American Watercolor Society's 144th Gold Medal of Honor selection.
People love telling me how they feel about my art and I am grateful for the connection we have.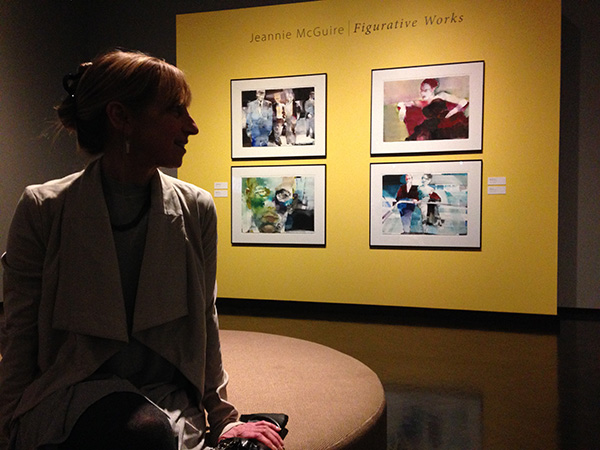 Jordan Schnitzer Museum of Art, Eugene Oregon
McGuire uses her own photography, acquired snapshots, and life drawings to spark her creativity. Sensitive to human thought and behavior, her impressions from literature, film and real life situations often emerge. Her work has been described as a brilliant combination of emotion, movement, natural design, and sheer artistry that has been expanded upon from her days as a commercial graphic designer and photographer. Impressionistic in nature with an identifiable subject, her strong, figurative approaches are unique in more ways than one. As is the case, her works have been displayed and awarded on an International level. Invitational exhibitions include the USA, China, France, and Italy. Featured articles are represented in numerous national and international art magazines. McGuire further dedicates herself to her craft by instructing figurative design watercolor workshops in an effort to encourage fellow artists. Professional organizations include the American Watercolor Society, Pittsburgh Watercolor Society, and various small groups of collaborative artists.