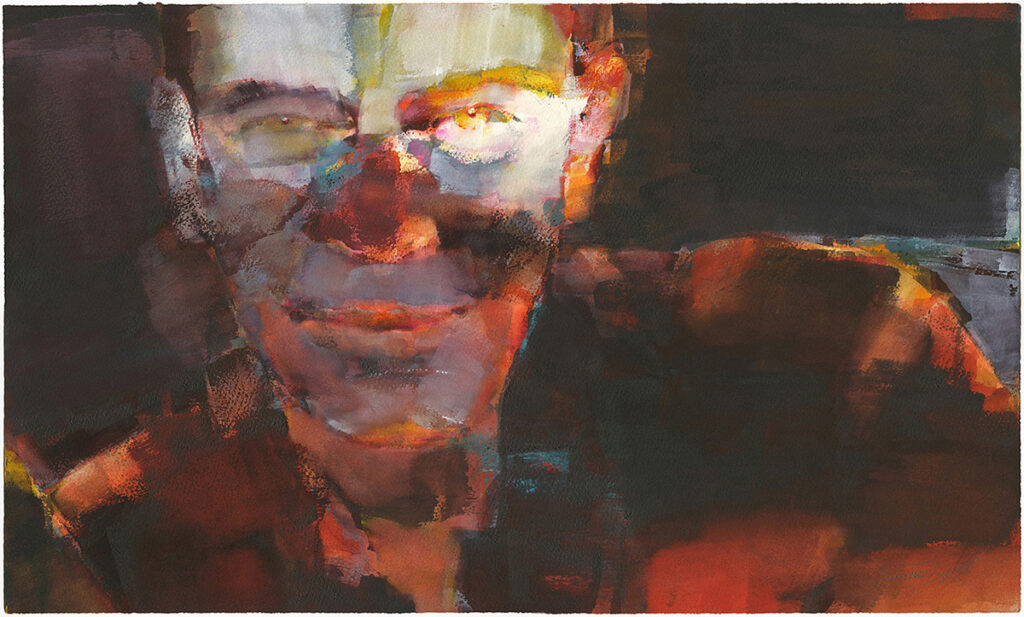 RUST | WATERCOLOR ON PAPER | 18X30
One of 32 evolving works, Rust is part of my Machinist Collection. Referenced from a 40's-50's era photo of co-workers posed in front of their place of business, that I deemed to be a fabricating shop. In line with my Industry Series, I continue to be inspired as I create individual paintings depicting facial expressions, body language, voice, demeanor and environment.
My focus for Rust was to portray a sense of heat and grit as well as the skill of the machinist. The painting morphed through a multitude of stages until I stumbled upon the cooling effect of soft gray pigments under which a soot cracked face emerged with an expression of optimism.