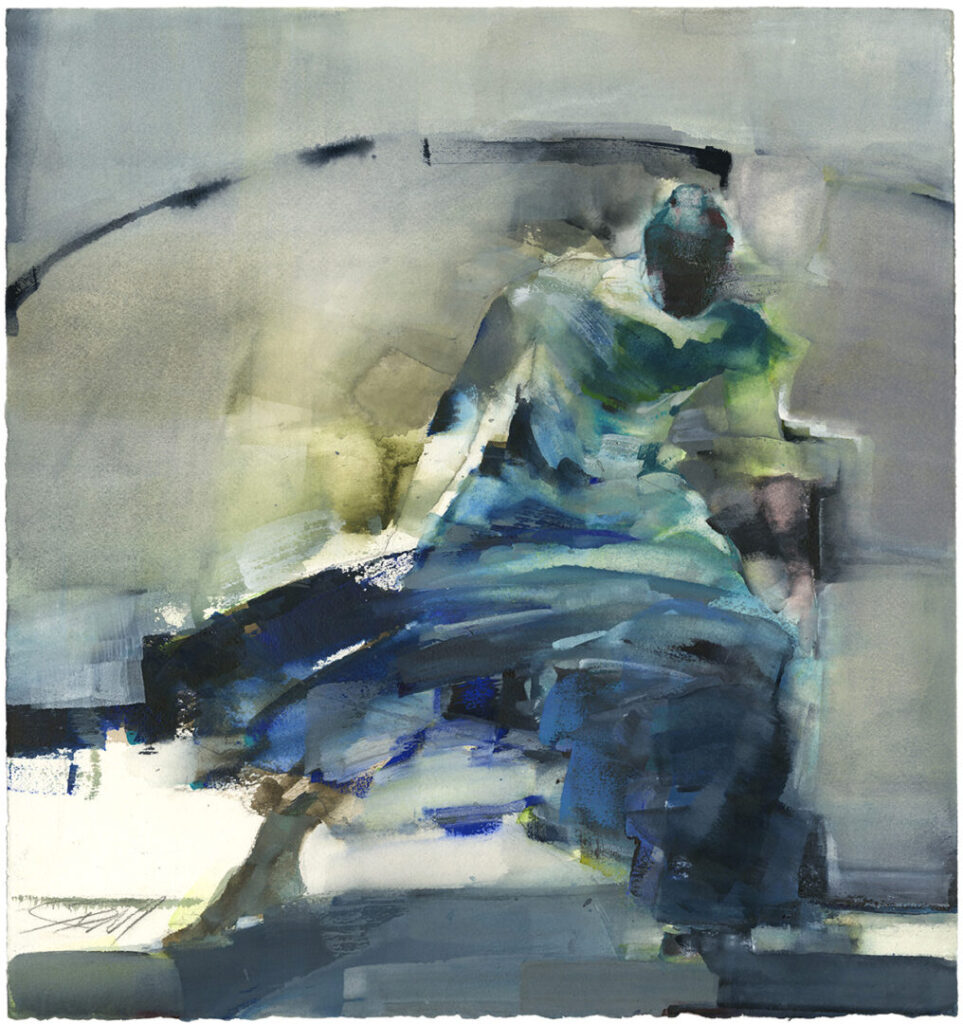 TINY DANCER | WATERCOLOR & GRAPHITE ON PAPER | 18X17
Tiny Dancer in its former life, before it landed on my drawing board again, was an energetic piece titled Crunch. Depicting a dancer abruptly stopping and bending forward in a whirl of background strokes, the dancer's action was clear. I liked this concept, but at the same time I felt a bit unsettled about the variety of colors and brush directions. Was it really finished? After several years of exposer the painting remained in my studio, so I decide that maybe it needed some small changes. Of course, small is usually an understatement as it then took on a new life. Not necessarily a better one, just different, as the story simply continued to evolve.

Then the surprise email came…someone was interested in Crunch! Oh no it's under the brush as we speak! Potential disaster luckily turned into a continuation of teaching with my former student completely embracing the evolution of Crunch into its current form Tiny Dancer. 

With the background now calm and the presence of a calligraphy arch, the dancer transformed almost instantly for me, from a life-size performer on stage to a music box ballerina that has come to life.