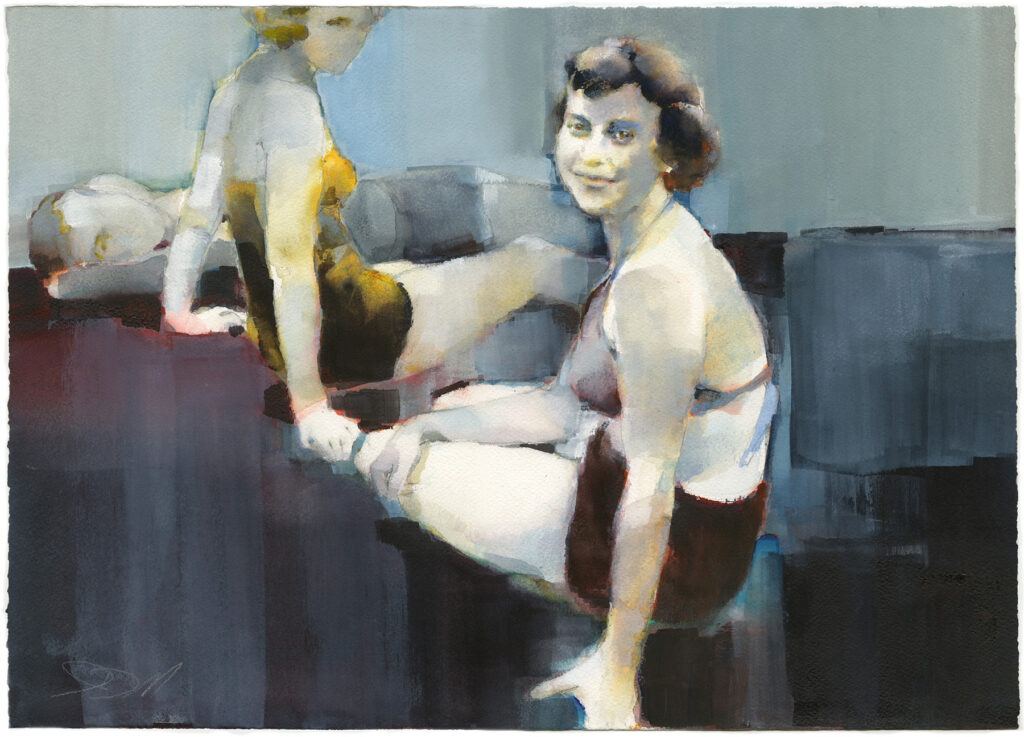 POOLSIDE | WATERCOLOR ON PAPER | 21X45
Doris Jane Kirkland DePierre (1927 – 2022)
My mom had many admirable traits. I have been influenced by many of them and I continually strive to attain more. I am thankful that she gave so much of herself to my family and to her friends.
Kindness was my mom's greatest attribute. Both her and her twin sister Anne were simply kind. Kindness is my new mantra. It is the best gift to give, and she gave it freely.
Over the years, my mom made an unexpected impact on my art. Her childhood photos captivated me. The twins were only four when they lost their biological mother Dorothy, the grandmother I never had the opportunity to know. Looking at these images, I have felt a tremendous loss for those little girls. 
I honed my style of painting by getting to know these beautiful women through those photographs. Because of them, I continue to be passionate about depicting human character through my artwork.