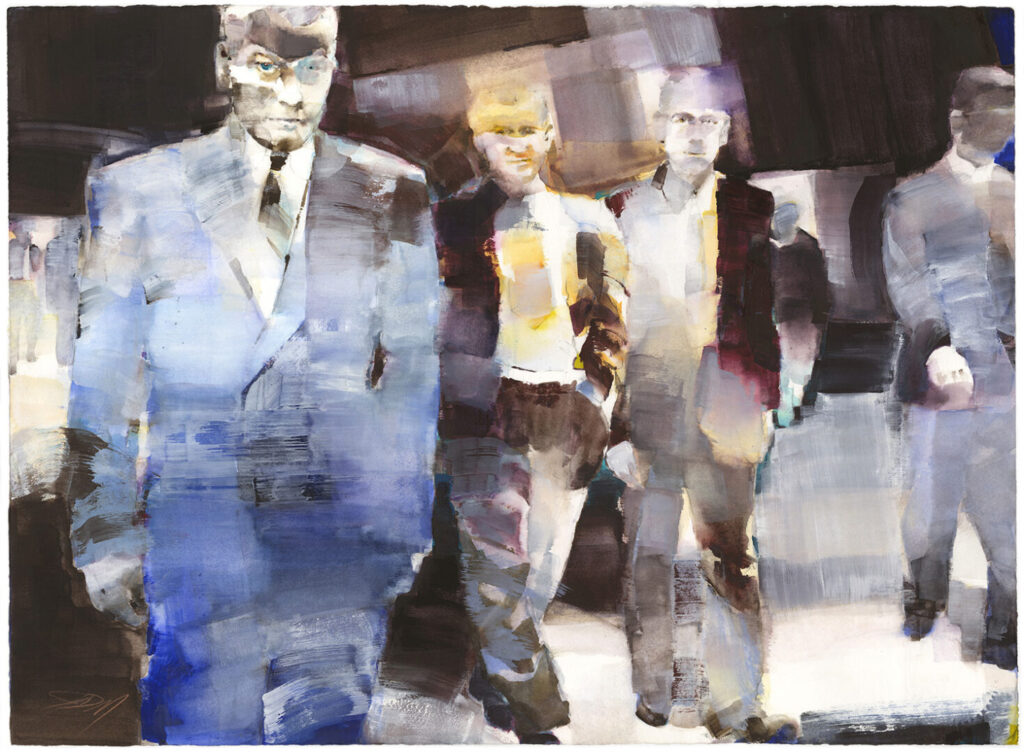 7TH CONVENTION | WATERCOLOR ON PAPER | 22X30
While considering my painting selections for an invitational in Reims, France last fall, I asked my exhibition host her thoughts. I loved her response for 7th Convention, "the two men sharing a jacket", she said.
My story-telling made the exact impact I've always hoped it would; that my intuitive way of thinking is appreciated — and remembered!  The short version goes — the two men in the center of the painting are in some respect wearing the same jacket, vying for control to be next in line under the boss.