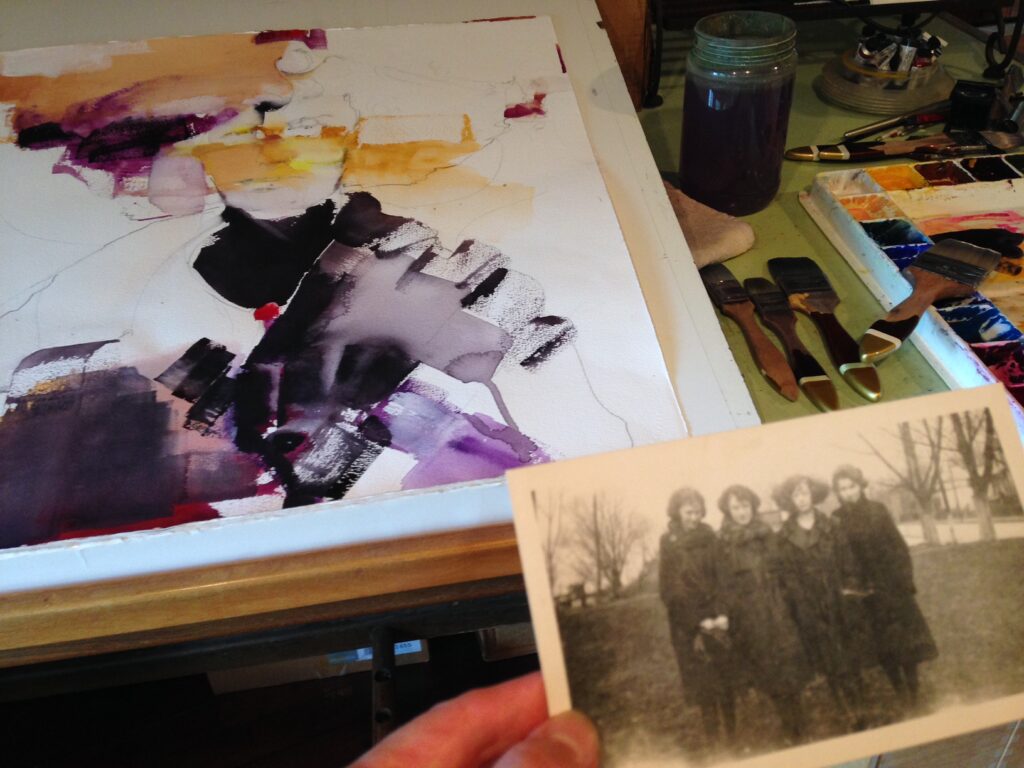 LORE | WATERCOLOR AND GRAPHITE ON PAPER | 22X22
The surreal atmosphere of this worn photo caught my attention. The girls and the trees seem eerily still in contrast to what appears to be a gust of chilled air, and their eyes seem curiously shrewd.
This series is inspired by 17th century culture and lore.