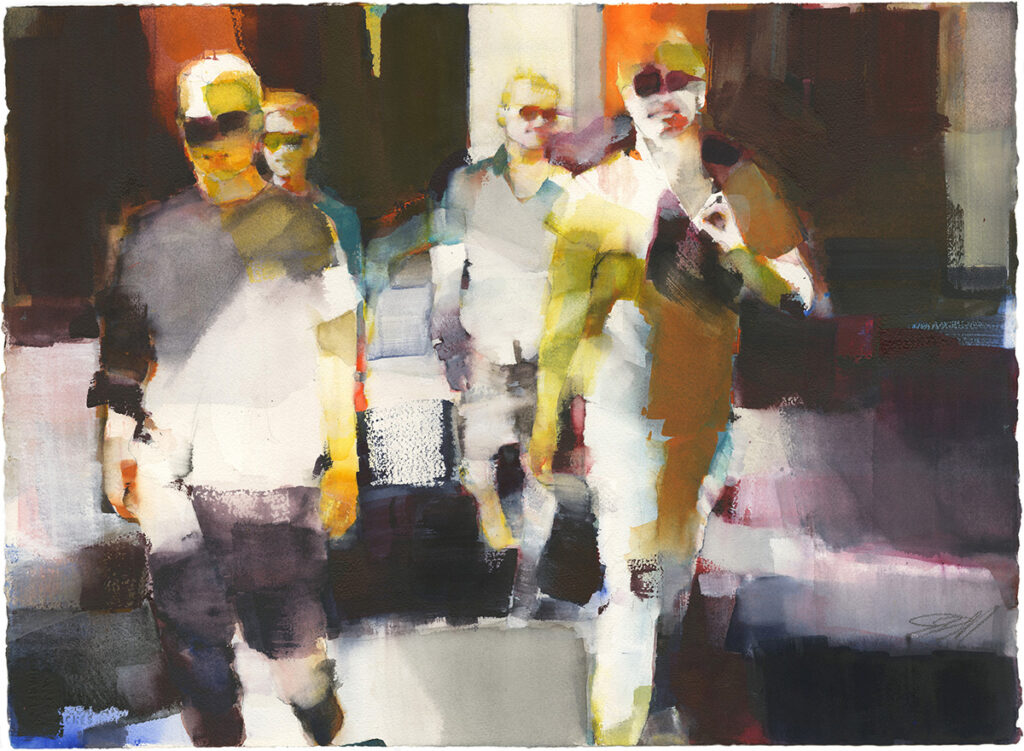 NYC | WATERCOLOR ON PAPER | 16X22
The back story of this painting is worth sharing. My son made an observation of my work recently and told me why he chose the painting he did from my collection years ago; it was the contrast.

This was a powerful observation and just the information I needed to start "NYC", a future gift for him. Referencing a snapshot of he and his college friends I focused my attention on their personalities, body language, gait and the rhythm of their strides. The contrast came into play by designing streams of light and shadow in conjunction with abstracted buildings as though they were woven into the fabric of an ambiguous time of day.